Who We Are
Senior Executives from Pharma & CRO's with US and global responsibilities for drug discovery and development support
R. John Stubbs, Ph.D.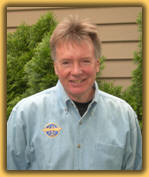 R. John Stubbs, Ph.D. has over 35 years of experience in Pharmaceutical R&D, primarily in bioanalytical chemistry, analytical chemistry, drug metabolism, and all phases of drug development. He holds a BS in Chemistry from the University of Salford, and a Ph.D. in Bioanalytical Chemistry and Drug Metabolism from the School of Pharmacy, University of London. He worked for Beecham and Merck Research Labs in the UK, and transferred to the USA with Merck Research Labs working in drug metabolism. Dr. Stubbs worked in R&D for Johnson & Johnson holding various positions of increasing responsibility, and his last role was global head of bioanalytical supporting preclinical, clinical pharmacokinetics and toxicology Departments, using HPLC, LC-MS/MS, CE, and immunochemistry technology. He also spent almost 4 years in the Quality and Compliance group, heading up stability testing, lab investigations, new methods, and lab IT groups. Dr Stubbs has been an active member of AAPS and ISSX, and was a past member of the PhRMA Drug Metabolism Steering Committee. He is a founding member, and served on the Land O'Lakes drug metabolism/applied pharmacokinetics planning committee, and is also a member of the planning committee for the analytical conference. He has given many presentations and published widely, primarily in the fields of bioanalytical chemistry and drug metabolism.
Russell R. Hensel, Ph.D.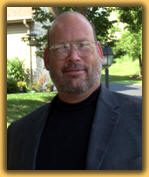 Russell R. Hensel, Ph.D. has over 34 years of experience in bioanalytical chemistry. His scientific expertise includes Clinical Chemistry, Clinical and Forensic Toxicology, and Bioanalytical Chemistry, including mass spectrometry and immunoanalytical techniques. He holds a BS in Chemistry and Clinical Chemistry from West Chester University, an MS in Medical Technology and Clinical Chemistry from the Medical College of Pennsylvania and a Ph.D. in Analytical Chemistry from Drexel University. Dr. Hensel has held positions of increasing responsibility in the Drug Metabolism and Pharmacokinetics Department at Rhone-Poulenc Rorer, has been the Acting Director of Labs North America for Covance Laboratories, responsible for business and project management at the WI, IN and VA bioanalytical facilities, the Director of Immunoanalytical Chemistry for Johnson and Johnson, and the Director of the Biomarker and Immunoanalytical Division of Tandem Labs. He has also been a member of AAPS, ASMS, and the Clinical Ligand Assay Society (CLAS). Dr. Hensel has given many presentations and published widely, primarily in the fields of Matrix Assisted Laser Desorption/Ionization Time-of-Flight Mass Spectrometry (MALDI TOF MS), bioanalytical chemistry, and immunoanalyticalchemistry.
---
47 manuscripts, 2 book chapters, 29 abstracts, 18 podium presentations
Scientific Committees/Forums involvement:
Land O'Lakes DM/PK, Analytical and Bioanalytical conferences
PhRMA Drug Metabolism
ISLAR scientific review board
AAPS/FDA/Industry conferences on bioanalytical assay validation
International Pharmaceutical consortiums
Recognition
LOL DM/PK conference chair in 2006
Prestigious awards for client commitment, earnings, and management
Internal recognition awards for Drug Development support